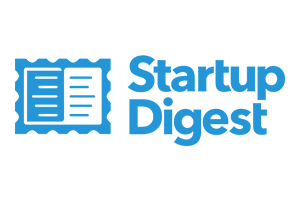 For the past eight months, the SmartLogic team has been curating the Baltimore edition of Startup Digest. Since then we've featured nearly 350 events in the weekly newsletter and calendar, but we want to make sure we're not missing anything.
We're running a short survey in the upcoming digest to find out whether what you're reading each week is relevant and helpful. If you don't want to wait till you get the digest to tell us what we're missing, you can fill out the survey now. Your responses will give us the insight we need to send the most relevant and timely events to your inbox each week.
If you're new to Startup Digest, it's an email sent out every Monday letting subscribers know what's going on in Baltimore that week. If you have an event you think people should know about, Startup Digest is a great place to get the word out. You can submit events to the calendar here.
Some of the events featured in next week's Startup Digest are Startup Soiree's holiday party for a good cause, the last Montgomery County TechBreakfast of 2015, and Every Startup's Holiday Partyat Spark.
To stay up-to-date on what's going on in the Baltimore tech community, subscribe to Startup Digest. Make sure you follow Startup Digest Baltimore on Twitter.