SmartLogic Studies is highlighting some of the places that set startups and entrepreneurs up for success.
This episode—Where to Work: Betamore—focuses on the Federal Hill space and two of the companies that call the incubator home.
Featured in Where to Work: Betamore
Betamore is a campus for technology and entrepreneurship located in the heart of the Federal Hill neighborhood of downtown Baltimore. Betamore offers coworking, continuing education, and mentorship via an advisory board. Betamore also hosts numerous community-centric events. A number of notable local startups originated in Betamore, including ZeroFOX and Citelighter, which as of this writing went on to raise $13.2M and $4.5M, respectively.
Upcoming episodes of the Where to Work series will feature:
FastForward at Johns Hopkins University
bwtech at University of Maryland, Baltimore County
We've already visited the Emerging Technology Centers; watch Where to Work: ETC.
Check out every episode of SmartLogic Studies.
What is SmartLogic?
SmartLogic is a custom web/mobile development company based in Baltimore. We are committed to helping the Baltimore tech community thrive and grow. Many of our clients are startups who face an array of questions when launching their business. We want to be both a technical resource and a reserve of knowledge on everything a startup founder might want to know.
Still have questions? Maybe we can help. Try our Lunch and Learn program.
Betamore, a campus for technology and entrepreneurship in Baltimore
Betamore probably isn't the first place you'd send a tourist, but the co-working space was part of California native Steve Silvius' inaugural trip to Baltimore.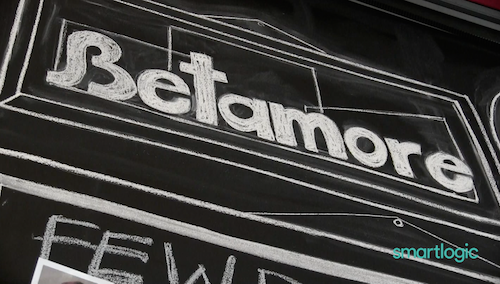 "My first time visiting Baltimore, I ended up at Betamore for an event," Silvius said. Silvius' company, Three Ring, eventually moved to Baltimore to be closer to clients and is now headquartered at Betamore.
The bright space in Federal Hill also appeals to company founders already calling Charm City home. For Social Leagues founder Giovanni Marcantoni, it took moving his office from Harbor East to Betamore to really fall in love with building his business in Baltimore.
"When we first came here we were like, 'Maybe Baltimore will be our headquarters, maybe not,' and now we feel we really want to be here and be a part of this community," he said.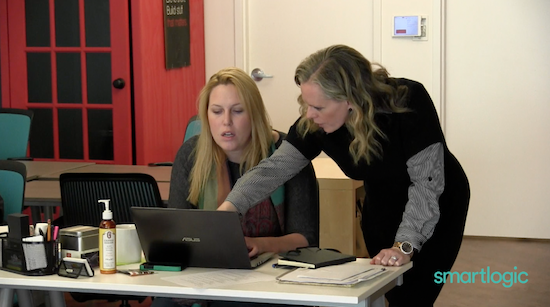 Betamore CEO Jen Meyer said community is essential to Betamore's success.
"Here you're a person. You're actually tied to a company, an organization," she said. "People are interested in what you're doing and they're here to support you.
That support is key for Marcantoni. He runs social sports leagues across the country and depends on the connections the staff at Betamore has helped him make.
"The Betamore team is really good at networking people and putting them together," Marcantoni said, adding that it was one of his connections that brought him to the sprawling Federal Hill space originally.
The space offers the traditional amenities of a coworking space, like shared office space and an open lay-out. But Meyer said there's a lot more to Betamore than office furniture.
"We offer a lot more than just a desk," she said. "We've done everything from very short form courses on general business dynamics all the way to the long-form courses."
The Betamore Academy digs deep into back-end and front-end web development for aspiring developers and current coders who want to learn new skills. "It gives people a taste of what it would be like if you were doing that job day-to-day," Meyer said.
Graduates of the academy also get help finding their next job. The Works Program introduces academy graduates to industry leaders looking to hire.
Silvius saw that the Betamore team wants to help the entire tech community; that was part of the reason why Silvius has his office there.
"The people running Betamore care a lot about the ecosystem here in Baltimore," he said, "And that's something that's really refreshing."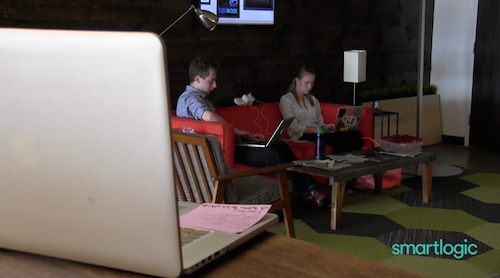 From casual collaboration in the shared kitchen space, to special event programming for Betamore members, Marcantoni said the community is key for him.
"With Betamore, their team has been introduced to so many people," he said. "It's really widened our network and helped us grow."
Silvius has seen his company grow since joining Betamore too. "Everyone wants to introduce each other, be friendly with each other," Silvius said. "People are happy to have you bounce ideas off of them."
The people you meet at Betamore could be your next client or partner or just fill basic but important needs for a growing business.
"We feel like through our group, but also the people we work with, there is a really good network within Baltimore and the region that provides these trusted connections," Meyer said. "Whether it's an accountant, a lawyer, a banker, any one of those can be found through being at Betamore."
Marcantoni was introduced to Betamore by a friend who worked from the office and Marcantoni moved the Social Leagues office to Federal Hill in January.
"We moved right in, we are actually in the incubator space," Marcantoni said. "We've met a lot of people and done a lot of things."
Between the dedicated space in the incubator, the coworking space and the affiliate companies, nearly 90 people are coming through Betamore's doors.
"They really kind of almost, they didn't mean to do this maybe, they convinced us that Baltimore is the place we should be headquartered," Marcantoni said.
Follow SmartLogic on Twitter for upcoming SmartLogic Studies episodes.