The SmartLogic team is growing.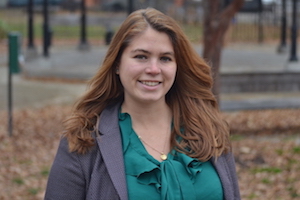 I'm LeAnne Matlach, the Director of Marketing and Community Engagement at SmartLogic. I'm so excited to join this amazing team of designers and developers. This is a brand-new position for the company and I plan to make SmartLogic more of an active resource in the community, share what's going on, make connections and help everyone learn a few new things, even ourselves.
Our business is custom web and mobile app development, however we want SmartLogic to go beyond our bread and butter. You can expect more original programming from us, making us a better aid to the Baltimore tech community. You've probably eaten pizza we've purchased for various meet-ups or met someone from SmartLogic at Refresh Baltimore or at one of our lunch and learns at the ETC, but we want to be more than that.
A little bit about me: for the past few years I've been working in news. I've spent time as a radio and television reporter in Northern Delaware and the Eastern Shore and more recently in news radio in the Baltimore/D.C. markets. I'm excited to dive into the tech community here in Baltimore.
Stay tuned for more announcements on how we will be better serving you and the Baltimore tech community.