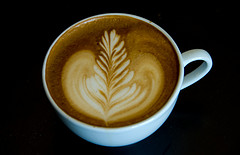 UPDATE: Check out the list of links bookmarked from CocoaConf2014
I'll be attending CocoaConf DC again this year. There was a nice level of information density at CocoaConf DC 2013, so I'm looking forward to more of the same this weekend.
In line with last year's pre-conference post, here are some sesssions I'm particularly looking forward to:
That's my loose agenda so far, I hope to find some time between sessions to actually apply a few things I've learned as well.
__