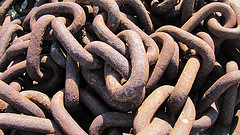 Throughout RailsConf, I will be bookmarking key links to follow up on later. Links from Day 1 are here. There are fewer links from Day 2, but it's the quality that counts, right? Of course, feel free to comment with any links that you found useful.
Here are the links:
Ember.js - About
mavenlink/brainstem
mavenlink/brainstem-js · GitHub
Mavenlink API Documentation | Mavenlink API
Brainstem, your companion for rich Rails APIs // Speaker Deck
Zencoder | Cloud Video Encoding/Transcoding Software as a Service
Kano model - Wikipedia, the free encyclopedia
aantix/turkee · GitHub
How to write documentation for users that don't read
Check out links from Day 3 and Day 4.
__