We love inviting companies and individuals to our Canton offices for a Lunch and Learn (recent attendees include Staq, Efflux Systems and Focused Support), but it's also great to get out of our conference room and spend the afternoon in other offices.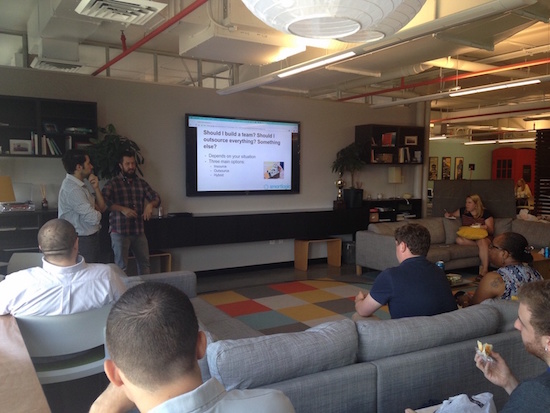 This week we headed to Betamore to talk about building a software development team. We talked about when it's better to hire an external software development firm and when you should keep the hire a team of developers in house.
If you missed our presentation at Betamore, check out our guide to building an app development team.
Have questions you think we can answer or want to invite us to your office? Sign up for a Lunch and Learn with SmartLogic.