Make your company's tech more stable and lower your operational costs with solid DevOps support.
DevOps can sound initially intimidating; there are a lot of technical terms and potential for complexity. But ultimately it's is all about getting consistency and reapeatability in getting and keeping your software systems up and running.
We've been managing deployment infrastructure and architecture for over a decade, going back before the emergence of DevOps as a term. We use repeatable, reliable systems for managing our infrastructure, and we can help you get set up with those same self-documenting patterns.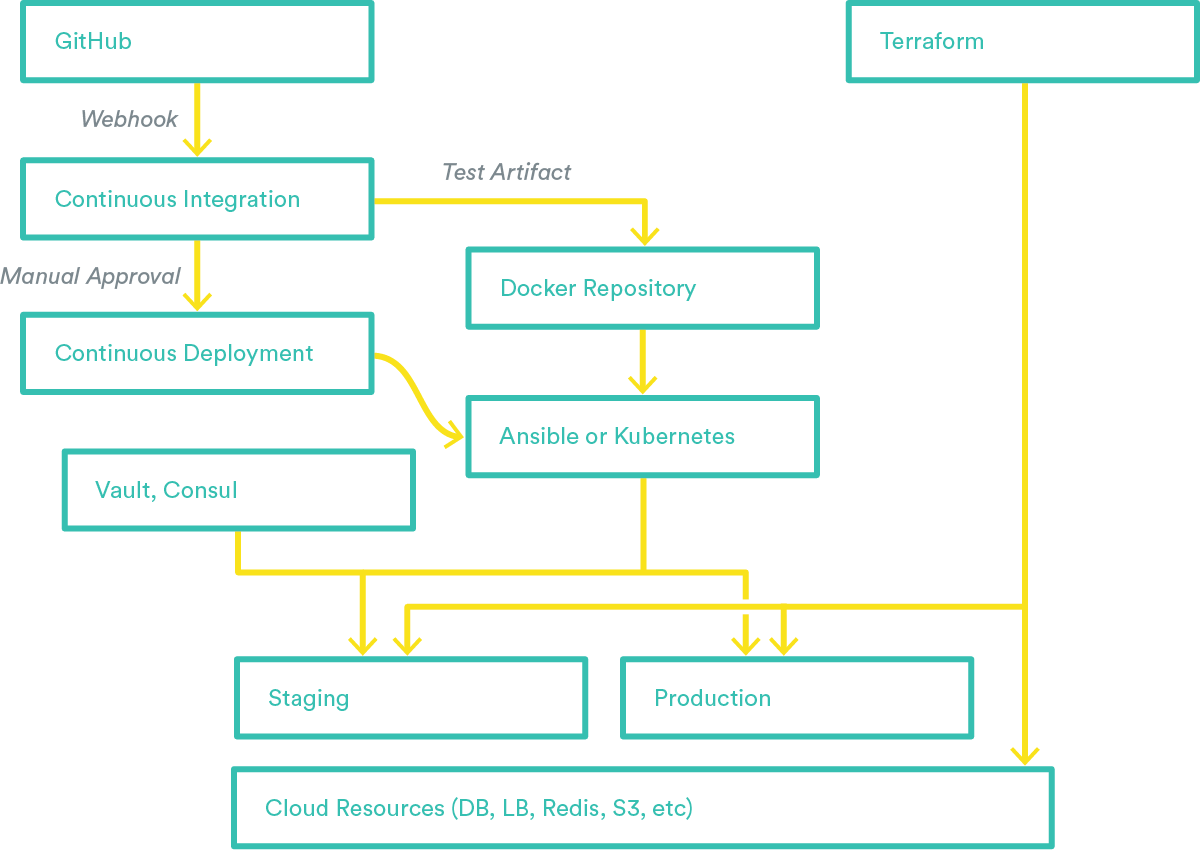 We work with Terraform, Ansible, Docker, Kubernetes, Vault, Consul, and more; we're always trying out the latest DevOps tools and evolving our approach as the field grows and changes. Read more about some of the DevOps work we've done for clients over at Technical.ly Baltimiore, and reach out if you're looking for DevOps support; we can help you get your infrastructure and deployment strategies in order.
Get in Touch