SmartLogic
GiveCorps
Web · API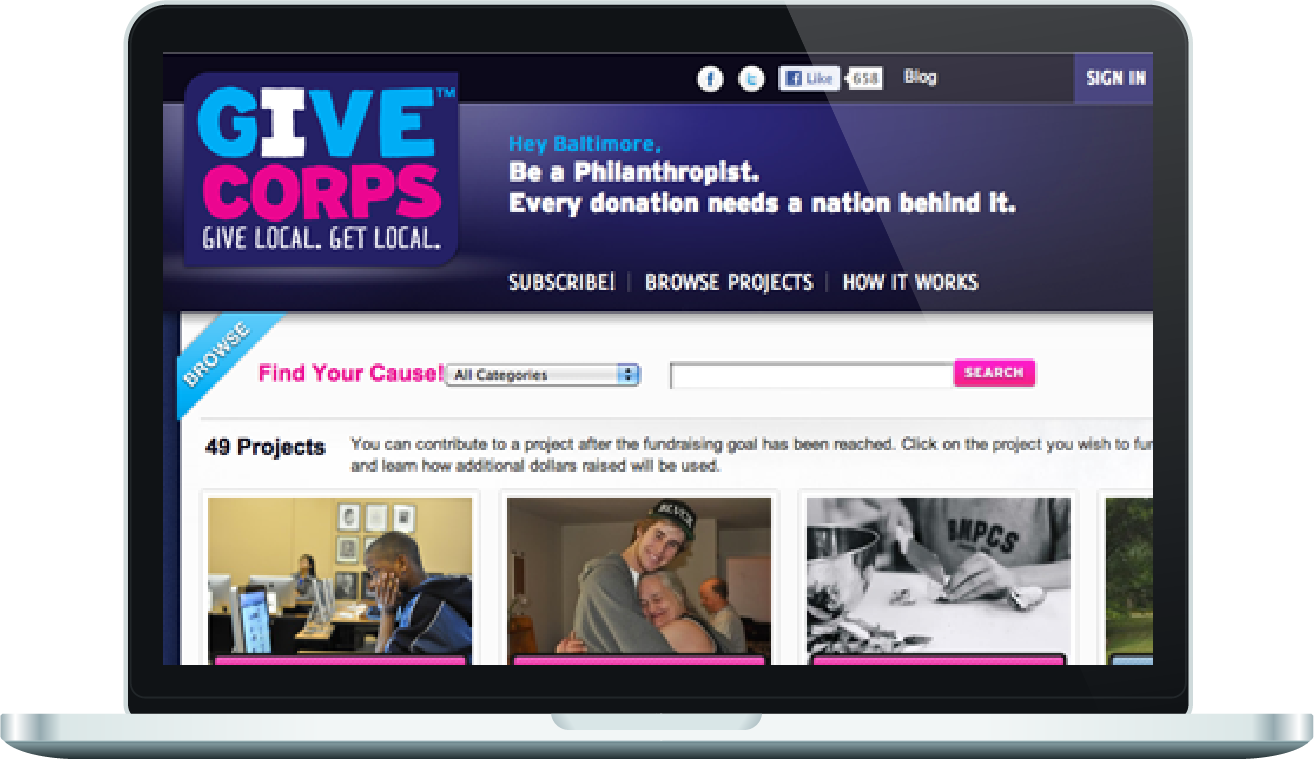 GiveCorps
GiveCorps is a social website headquartered in Baltimore that inspires givers of all ages and incomes to support local nonprofit organizations rewards donors with deals and discounts from local restaurants and retailers. We developed the entire application - including features to facilitate e-commerce transactions and features allowing administrators to manage available projects that can be funded.
Image 1/3: Browse GiveCorps' available projects and search by causes.
Image 2/3: Project details page is an attractive and easy way to highlight the project, track money raised, and rally sponsorship.
Image 3/3: GiveCorps' donation process allows users to select bonuses based on donation levels, then check out using a secure process.